Trapped in a Frame? LIBERATE YOURSELF!


This page last updated 04/13/08


Vote May 10 2008
Bryan Hermann
for Mayor Nassau Bay
Candidate of the X Generation




Election 05/10/08


Meet the Candidates
Lake Nassau Park
04/26/08 11:00 - 13:00
Canidates speak at 11:30



This site reflects only the views of Bryan Hermann and BryanHermann.com. No organizations that Bryan HermannBryanHermann.com maybe affiliated with are informed of this sites content they are only represented here as opinion of this sites owner, unless otherwise stated.






For a Yard sign or flyer:
Just select size print and tape over an old campaign sign or to your window.
You are encouraged to use these images un modified to make yard signs flyers etc. for distribution.



Please feel free to make a link to this page.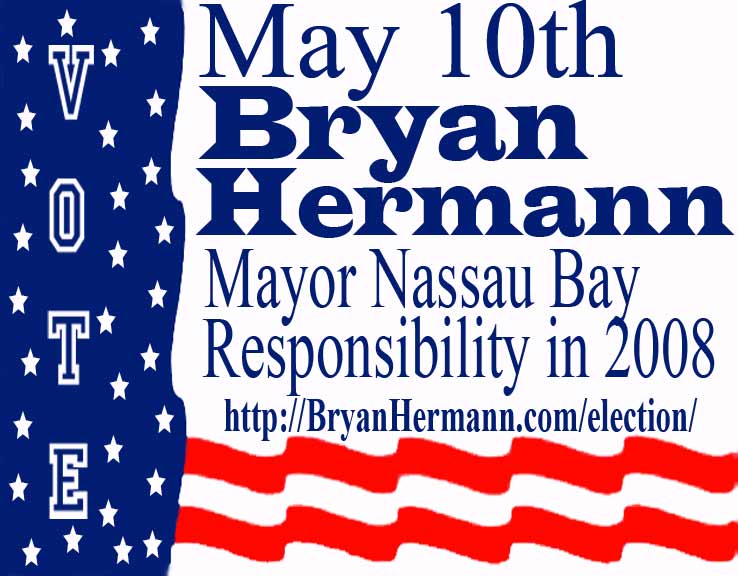 Show your support!
Make A Campaign donation.


Or Mail to:
Bryan Hermann Campaign
1415 Saxony Lane
Nassau Bay Tx 77058-3444

Make Checks payable to:
Bryan Hermann for Mayor





Webmaster
Copyright